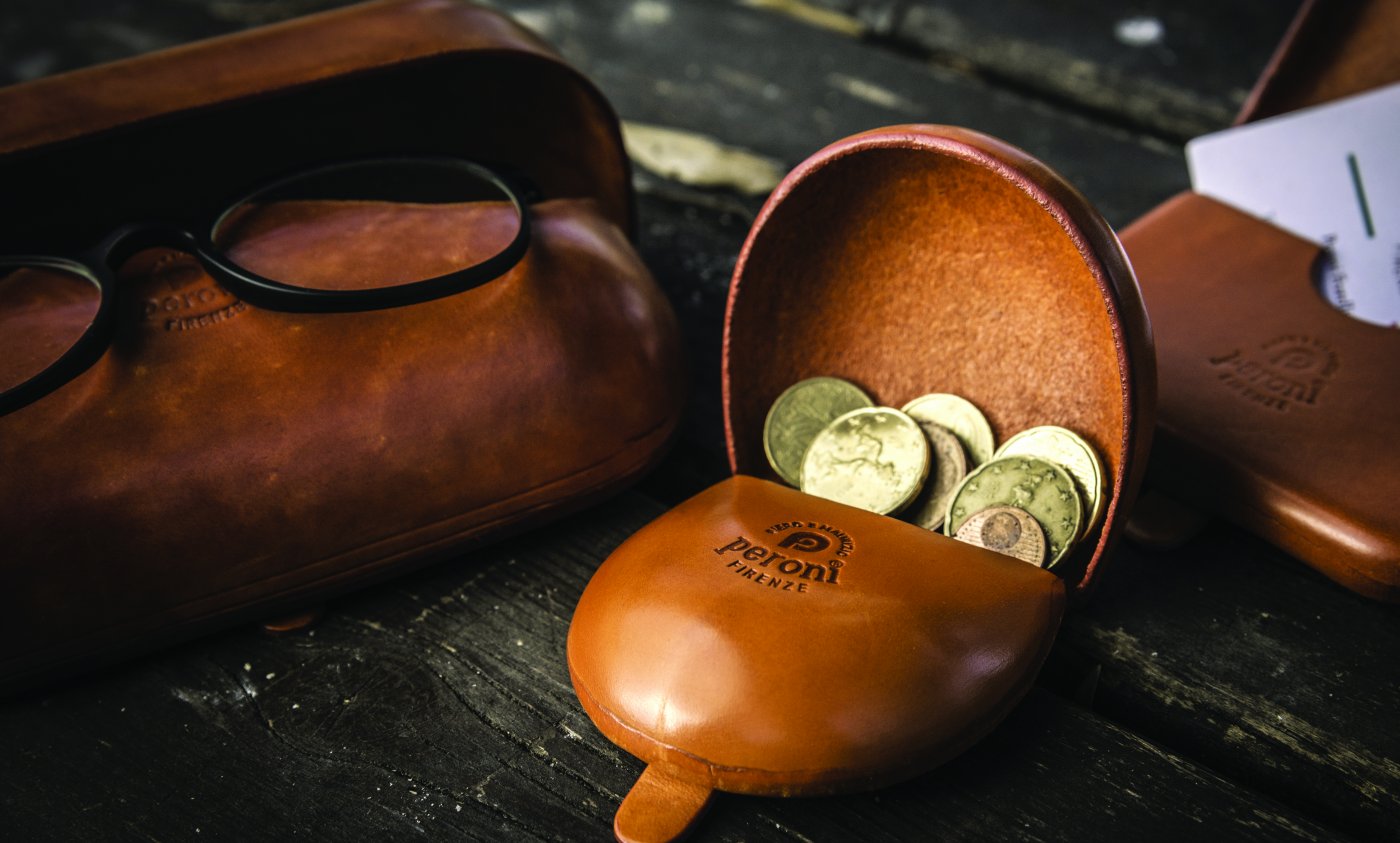 Peroni Firenze di Piero e Maurizio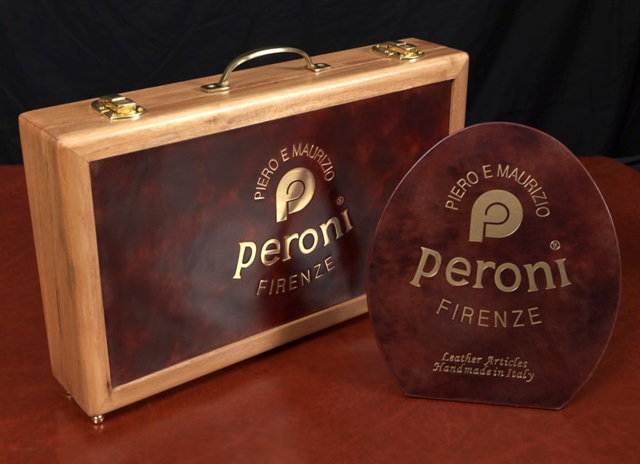 The Fratelli Peroni artisan company was founded in 1956 by Piero Peroni and his brother Roberto. The Peroni family has been carrying on the tradition of high quality leather and leather goods for three generations. The main source of inspiration is the Florentine artistic heritage.
One of the peculiarities of the Peroni line is the hand-colored leather, in traditional colors and also in the colors of fashion trends. A typical color is the spotted "briar", which reproduces the shades of briar wood. Fratelli Peroni produces over 1000 leather and leather items, entirely handmade by Florentine artisans in the Florence workshop. The most characteristic item is the "heel", a unisex purse without seams, which require 33 steps to be produced. Other very popular items are jewelry boxes, boxes, frames, photo albums, diaries and address books, gifts, games, writing desks and smoke items. Fratelli Peroni products emotionally enrich those who own them: to the eye and to the touch. In fact, you immediately notice the craftsmanship done exactly as in the great tradition of "Florentine artistic leather", handed down from father to son for generations.
Fratelli Peroni is one of the few real artisan companies left in Florence, where the owners participate actively and daily in the production and teaching their employees in order not to lose the great intellectual heritage available and pass on the skills that allow to produce unique products of their kind.